Go Somewhere (rough draft)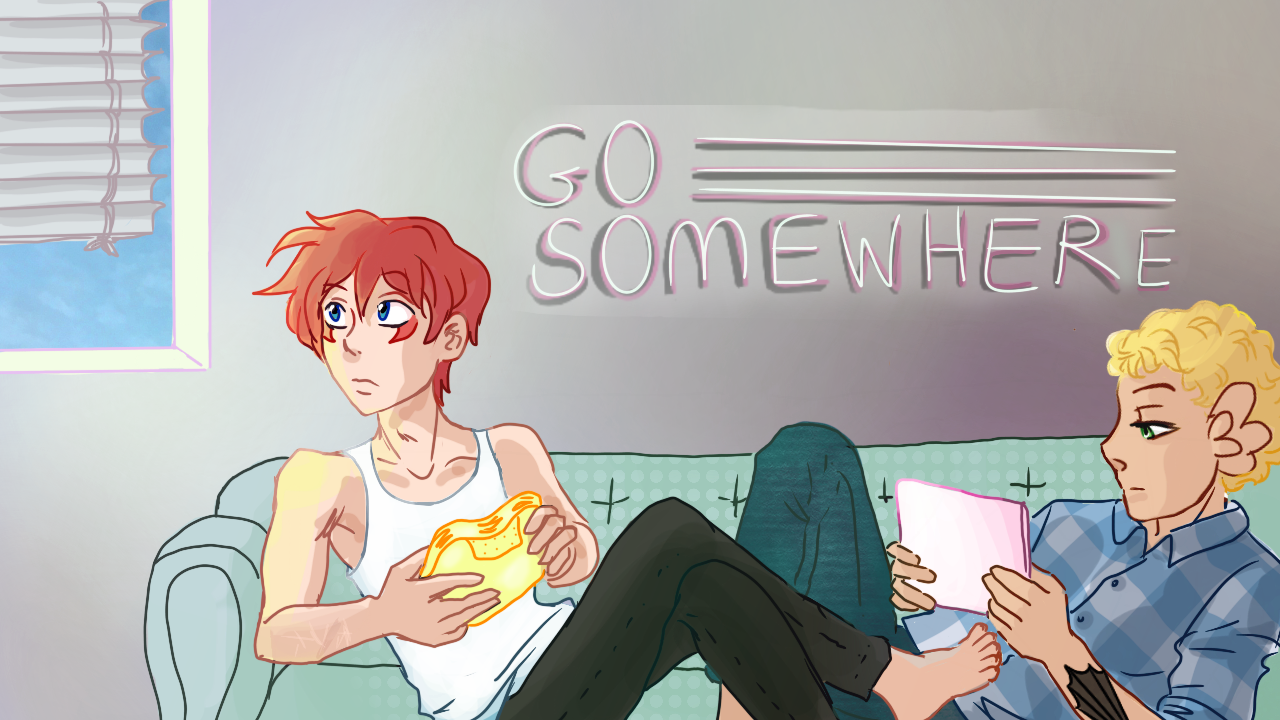 Suatre asks Sorrel out on a date.
Takes place a month or two or so after the events of The West Wind
I wanted this to be finished for Yaoi Jam 2018 but that didn't happen.
The whole story is here, but there are some rough backgrounds and sketched illustrations. Worth a read if you like my OCs! ALSO the soundtrack is by my awesome brother hoojacks, and you gotta hear it.
I MAY go back and polish this all up later but for now I just wanted to release it and move on back to making comics!
It was a really fun and challenging project. Next time I will do it all completely differently lmao.
Download
Click download now to get access to the following files:
GoSomewhere-1.0-mac.zip
194 MB
GoSomewhere-1.0-pc.zip
212 MB